WELCOME TO SEBACThe Small Environmental Business Action Coalition acts as a unifying voice for addressing federal government contracting issues that impact small environmental businesses nationwide.
SEBAC member companies cover the gamut of small businesses: small, disadvantaged, 8(a) and HubZone certified, Women-owned, Veteran-owned, Service Disabled Veteran-owned, and Native American-owned.  All perform some aspect of environmental work - investigations, consulting, design, engineering, remediation, operations and maintenance, and ordnance and explosives work for federal agencies.
A primary goal for SEBAC is to communicate to federal agencies that our members have the capabilities to get the job done efficiently, cost effectively and in a timely manner, frequently out-performing their large business counterparts. The quality of our members' work and the recognition they frequently receive from their clients confirm this.
SEBAC membership is open to any small business that is primarily engaged in the environmental industry and has 750 or fewer employees.

2015 Networking Reception and Award Presentation
New Orleans Downtown Marriott at the Convention Center
November 5, 2015




SEBAC General Counsel Pam Mazza (PilieroMazza PLLC) and SEBAC President Doug DeFazio speak to members and guests explaining why there was no Award for Excellence in 2015.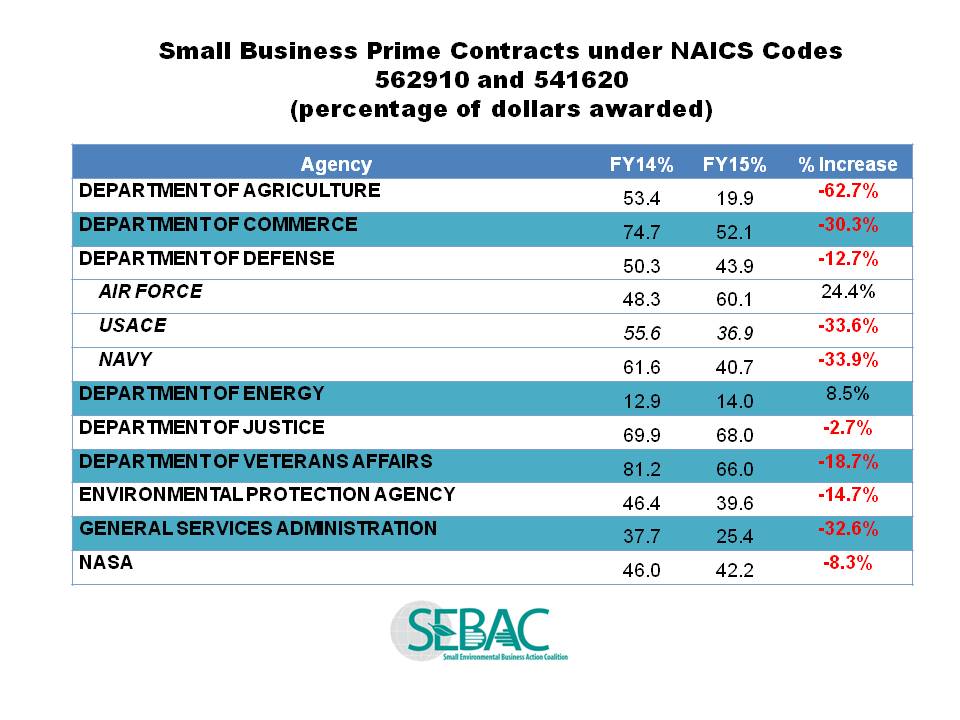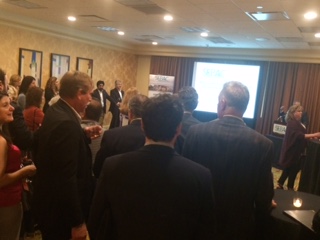 Members and invited guests during the Networking Reception 2015


2014 Networking Reception & Award for Excellence Presentation
December 10, 2014, Kansas City Convention Center
Kansas City, MO 

The Air Force Installation Contracting Agency (AFICA) (formerly 772 ESS)/Air Force Civil Engineer Center (AFCEC) was the 2014 Award for Excellence recipient.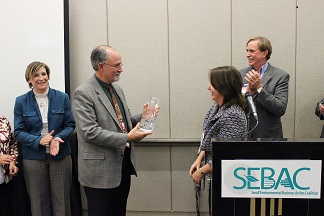 Receiving the Award from Award for Excellence Committee Chair Monica Cooper is Joe Sciabica, Director, Air Force Civil Engineer Center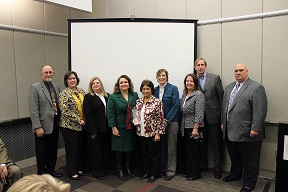 Pictured with AFICA/AAFCEC officials are Monica Cooper, Award for Excellence Chairperson and Award for Excellence sponsors, SEBAC members Fritz Meyer (EA Engineering, Science & Technology) and Dennis Morgan (I.C.E. Service Group).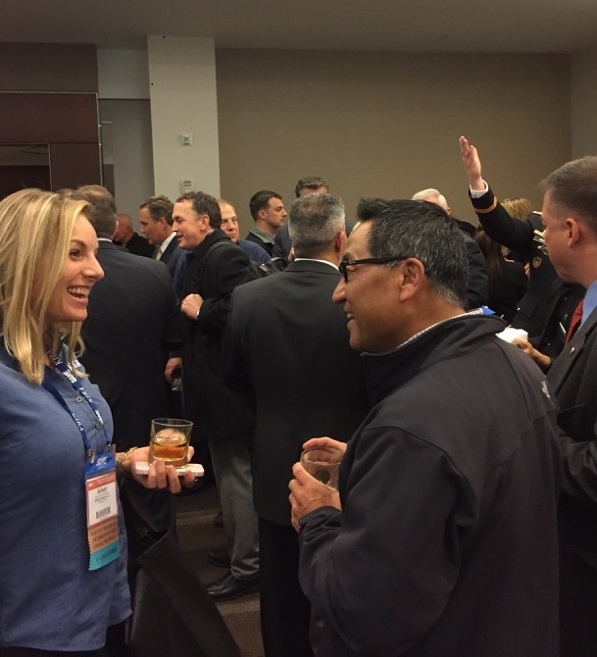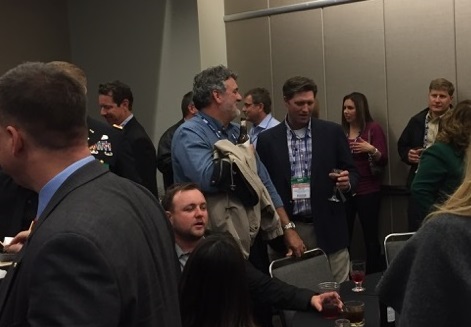 *********************************************************

USACE Buffalo District Received Award for Excellence
November 20, 2013, Kansas City, MO




LTC. Owen Beaudoin, District Commander, Sherrie Plonski, Small Business Deputy, Pam Mazza, Award for Excellence Co-Sponsor and Managing Partner at PilieroMazza, and Dennis Morgan, SEBAC President

Networking Reception and Award Presentation During SAME Small Business Conference, December 2012




Presient Dennis Morgan, Jackie Robinson-Burnette, and Vice President Monica Cooper at Award for Excellence Presentation




Jackie Robinson-Burnette, Tracey Pinson and other USACE Small Business Officers at our Annual Networking Reception and 2012 Award for Excellence Presentation


Networking Reception